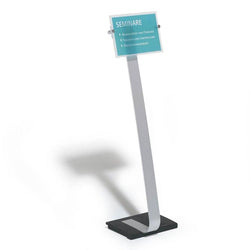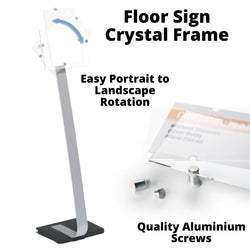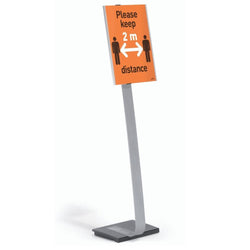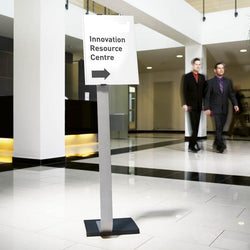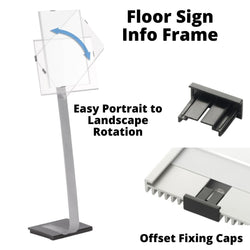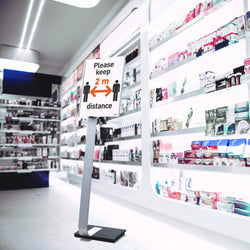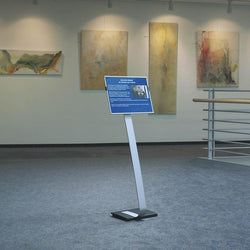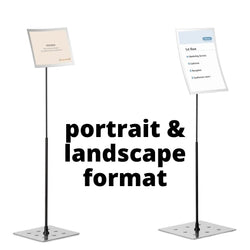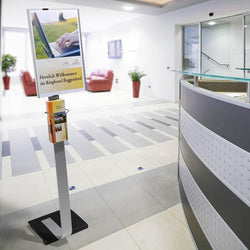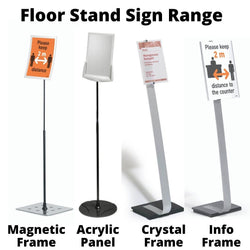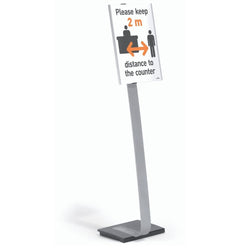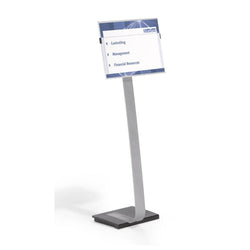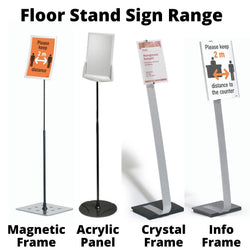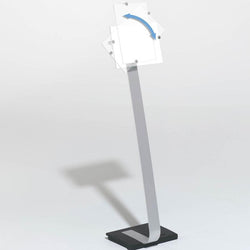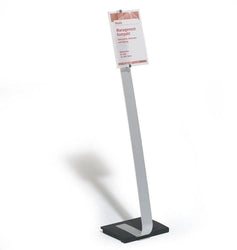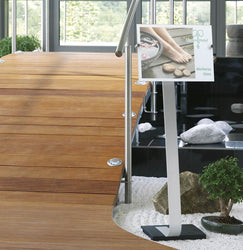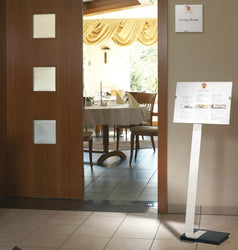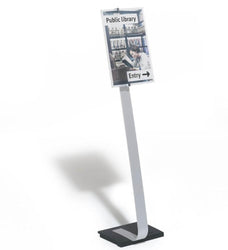 Floor Standing Crystal Clear Acrylic Sign with Transparent Display Panel Holder PPE social distancing Posters
Regular price
£269.99 GBP
Regular price
Sale price
£269.99 GBP
Unit price
per
Sale
Sold out
Elegant high-quality floor stand with information inserts held between 2 acrylic panels secured in place with 2 aluminum screws
Available in A4 and A3 formats these floor stands feature anti-glare panels that can have viewing angle adjusted by 10 degrees to improve readability are the perfect way to highlight changing coronavirus messages
KEY FEATURES: 
ERGONOMIC: 1.11m to 1.18m height-adjustable Anti-glare panels that have viewing angle set to 10 degrees to improve readability
FLEXIBLE: the display panel is rotatable to use in portrait or landscape with quick and easy to exchange of information inserts | the stands can be moved to different locations.

PREMIUM QUALITY: Weighted cast iron base and rubber pads ensure stability and high-quality scratchproof materials used.
The perfect solution for internal or sheltered external use in shops, hotels, restaurants, banks, exhibitions, showrooms, and much more
PRODUCT SIZES :
Floor stand A4 Crystal Sign Stand, height A4 vertical: 1.18 m/1.11 m; height A4 horizontal: 1.13 m/1.06 m
Floor stand 3 Crystal Sign Stand, height A3 vertical: 1.25 m/1.18 m; height A3 horizontal: 1.20 m/1.13 m
See the Full SIGNAGE product range via this link.
DELIVERY: 3-7 days
FREE PPE HYGIENE & SOCIAL DISTANCING SIGN DESIGNS
 Click here to download your free posters.